HUZZAH! Welcome to the House of Rubeus, a home for orphaned magical creatures. I'm the head of the house, Beaky: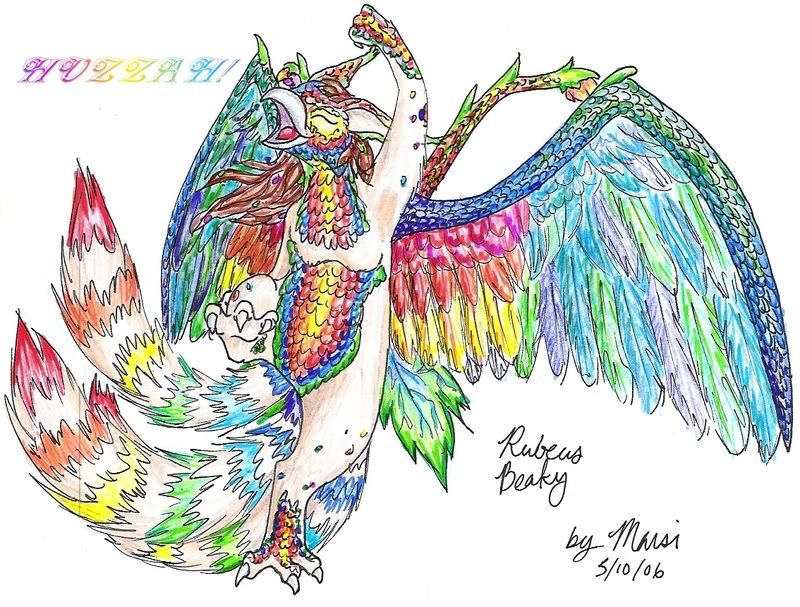 Please come in, meet the family, and share some clicks. I'm always happy to trade clicks, answer questions, or trade art! Don't be a stranger. ((PS- On another note, I am a humongous HarryPotter-holic. If you like Harry Potter, you might enjoy my website:
Horcrux TCG
, an online Harry Potter-based Trading Card Game.))
rubeusbeaky
Last Online: 04/15/13 2:04 pm
Species Adopted: 2,430
Species Created: 10

Add user to your watch list rubeusbeaky's Blog

Mail rubeusbeaky Add as Favorite

Write Testomonial
Comments
Rostanga


06/15/11 @ 3:20 pm
Hello, how can I have the pw for your Easter, plz ?
natalkakute


02/15/11 @ 7:33 am
wtf you have so many favorites :O like if you adopted every adoptable on the squiby haha xD but nice collection :3 (just little bit too long)
Sabakuno


02/10/11 @ 6:06 pm
Hi, i have some questions to the password for the valentine hippogriff. must i wrote the 1st letter big? is it the full name? some caps? i know the professor and the name.
Jess401


09/10/10 @ 3:15 pm
These are great; are there spoilers? + here\'s your daily click.
Rostanga


09/07/10 @ 4:55 am
Hello, some clicks. I will soon adopt your new creations, I like what you do.
imnotTOP


08/13/10 @ 7:03 am
Are you ever going to release more of the limited edition? I just think that 10 (such a low number..) is a little unfair.
kikyoreborn


06/26/10 @ 11:36 pm
clicked all click mine if u want plz!!! search _ for shinies

kittyxxhello


06/16/10 @ 9:33 pm
How many stages do your hypogryphs have?
rubeusbeaky hasn't received testimonials yet !
Click Here to write testimonial for rubeusbeaky
Adoptions Created
Favorite Adoptions
Categories
Default
Favorites
Dragons
Mites
Deguchi
Grey Deer
Mythical Creatures
Jellies
Pokemon and Anime
Furries and Daimin