Click Me!
Adopted from squiby
hello and welcome to my squiby feel free look around and here is my deviantart for level charts for my created adoptions http://igcowa.deviantart.com/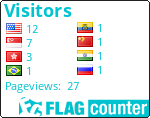 igcowa
Last Online: 04/25/13 8:04 pm
Species Adopted: 109
Species Created: 14

Add user to your watch list igcowa's Blog

Mail igcowa Add as Favorite

Write Testomonial
Comments
vivalacathryn


02/17/13 @ 1:52 am
when does the pie dragon evolve?
bragbrassed


05/21/12 @ 12:44 pm
HELLO there! : D I visited the Forums and saw your POST on having problems uploading pets...it is a glitch where the description might be too long. : D

My message was this in Forums: "I have an IDEA for those that are having PROBLEMS creating. And this is PURELY by accident of others making adopts for me! (YEP...I am the commish queen! ahahahahahaha! AHEM!) TRY making the descriptions SHORTER. that is how so many have gotten their adopts to NOW post! : ) (I shall copy this and paste it to each person's page on here..just in case none of you visit this forum thread again!) : )"
igcowa hasn't received testimonials yet !
Click Here to write testimonial for igcowa
Adoptions Created
Favorite Adoptions
Categories
Default
Favorites
My Creations
Dragons
wolfs and dogs and foxes
Fakemon and pokemon
cats
Bears