MY WEBSITE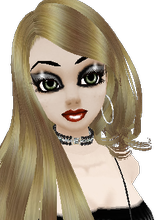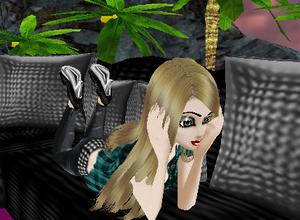 Personal Info
Name:Josie
Age:28
Sex:Female
Status:Married
Interests:Writing,Drawing,Animals
(Rats/Dogs/Bunnies/Turtles/Horses),Pokemon,My Husband,
:::::::::::::::::::::::::::::::::::::::::::::::::::::::::::::
:::NEWS:::
08/9/12
Uh ok so Squiby has been so jacked up for so long I kinda gave up on it. But I see now things are shipping up. I probably won't be making any more adoptables for a while until I get a tablet.
01/23/11
Just checking in. We beat the first halo tonight! Art-wise I finished some ATC's for an artist trading card swap over at www.mlptp.net. (pony themed of course). LadyTwilight told me I can download PSP for free maybe :) So who knows? Maybe if I get a mouse I can do more adoptables?
10/13/10
Got a net-book! Though I probably won't be doing any adoptables for a while, preoccupied with video games and real life stuff atm.

:::::::::::::::::::::::::::::::
Squibies That Need Levels


My Pokeplushies




My Dragon Adopters

MidnightChyld
Last Online: 01/01/13 10:01 pm
Species Adopted: 172
Species Created: 5

Add user to your watch list MidnightChyld's Blog

Mail MidnightChyld Add as Favorite

Write Testomonial
Comments
Nuitari


02/12/11 @ 6:35 am
Clicked all favs
tipo19


02/02/11 @ 7:06 pm
Ok, thanks for the help! If i have another question, i\'ll talk to you!
tipo19


02/02/11 @ 7:01 pm
Thanks!!! Ah, I adpted my Wolfman, but it appears Nothing!
tipo19


02/02/11 @ 6:47 pm
I\'m fine\" Thanks for the help! How can I put my pet as a Sign of a Forum?

tipo19


02/02/11 @ 6:46 pm
Only one thing, I1ve not picked up from gaia online, but I my Draw stile LOOKS LIKE it.
Only similar, not from it.
tipo19


02/02/11 @ 6:37 pm
i\'ve maked another, i liked that one more!
:)
Uke_Sora


02/02/11 @ 6:37 pm
The name of it is wrong. \"100 left\" means, that 100 can be adopted.
Look af the amount if puppys which got adopted already.
More than 100 were adopted already.
You can adopt Puppy 18, though.
MidnightChyld hasn't received testimonials yet !
Click Here to write testimonial for MidnightChyld
Adoptions Created
Favorite Adoptions
Categories
Default
Favorites
Stable
Grown Up
Aquarium
Incubator
Tavern
Kennel