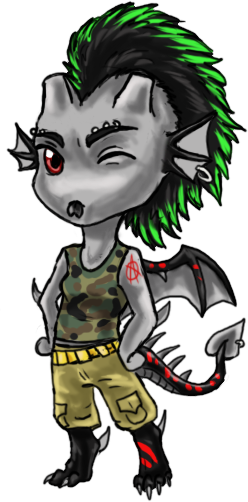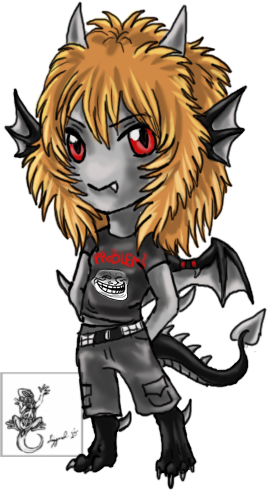 Newest Creations:

Coming Soon-
Australian Cattle dog-sketched
Plecostomus-sketched
Shih tzu
Winged lion-black with white wings
Jake the dog
REST IN PEACE NINJA
deviantArt
If you click my pets please say so on my Clicking Thread, and not here so that I can click you back.
PLEASE click these dudes;
My favorite things;
I collect Luna moths (a sort of totem for me) and plague doctors. So if you find nice adoptables of either persuasion for me, I will reward you with a custom adoptable of your very own.
I also really like Studio Ghibli:
Species Thread
Clicking Thread
I also do requests. If you want to request a creature/character be made into an adoptable just mail me! I'm hesitant on people, though, so I'd like if you don't ask for that :).
Never mind. Nobody seems to be able to say thank you :(. Also, if you want to click my pets, click the ones in the favorites category first. They need to grow up big and strong :). Thanks for stopping by!
Lizztard
Last Online: 04/28/13 3:04 pm
Species Adopted: 314
Species Created: 41

Add user to your watch list Lizztard's Blog

Mail Lizztard Add as Favorite

Write Testomonial
Comments
Dewclaw


04/23/13 @ 8:23 pm
Nice to see you still creating.:)
SmokedBlackZ


01/18/13 @ 6:00 pm
i found a lunar moth caterpillar squiby it starts out pixels though

Click Me!
SmokedBlackZ


01/18/13 @ 5:49 pm
I have a leopard gecko its my second one i named it Ninja and i had a reason
Sezzy


11/20/12 @ 3:22 pm
I clicked all your squiby's!!!
Laracoa


10/30/12 @ 7:27 pm
I cannot see your clicking thread, but clicked your Adoptables in your Profile =)
twerkyvulture


10/18/12 @ 2:14 am
Hey. This adoptable grows into a stylized plague doctor:

http://squiby.net/create/365

Here is the creature it's an adoptable version of:

http://scythemantis.deviantart.com/art/Mortasheen-Mumblegog-190443086
Katora


10/12/12 @ 10:57 am
Clicked all :3
Hollybel


09/22/12 @ 12:54 pm
Clicked and I LOVE you ghiblis!
Lizztard hasn't received testimonials yet !
Click Here to write testimonial for Lizztard
Adoptions Created
Favorite Adoptions
Categories
Default
Favorites
Woofs
Neighs
Other fluffs
Meows
pokemons
AWESOMESAUCE
Fishels and other critters
Boids!
Reptiles/dragons